Keep an eye on what matters to you. That includes your children, family members, and employees. With a GPS phone tracker, you can keep an eye on the people close to you without them knowing. Their movements will give you the clues you need to determine whether you should be concerned. In this guide, we shall seek 20 best cell phone tracker apps to help you track a cell phone without them knowing. Even if your intentions are good, they might not see it that way.
How to Track a Cell Phone Location for Free with the Number of the Cell Phone
Will they know? Cocospy is super-stealthy. It runs in the background, using a minuscule amount of system resources.
How To Track A Cell Phone Location For Free
Once installed, you can hide Cocospy. The iOS version of Cocospy is fully web-based and works without jailbreak.
You can install it remotely. It also works on both smartphones and tablets. For more detailed instructions, you can click here. You can then access your phone tracker online by logging into your dashboard from any browser.
How to Track Someone Using Their Smartphone.
finding values of 176 cars;
free social security death index online.
How do you track the owner of a phone number?.
One of the main reasons why most people go for iOS software devices is because of its security features. But with the recent advancement in tracking apps like Cocospy, it is now very easy to track an iPhone. Cocospy makes iPhone tracking way far too easy than you can imagine. Cocospy can then access all information from there. All you need is sign in with your account. The device, however, needs to have the iCloud feature for back up enabled. To track with iPhone without them knowing, you just need to sign in to Cocospy with their Apple ID and password.
After the interface syncs the data after logging-in to the iCloud account, an interactive dashboard will display all the vital details of the device. In-depth information related to the device can be found on the left panel. Spyic is a highly trusted iOS and Android cell phone tracker app to track phone without them knowing.
Here is why Spyic is a such a standout app for phone location tracking:. Step 1: Sign up for a free Spyic account.
How to Track a Cell Phone Location Without Them Knowing
Use an existing email ID. Step 2: Choose the target platform: iOS or Android. Then, follow the setup prompts. Step 3: Wait for the Cocospy dashboard to load up and sync with the target phone. This could take a few minutes. Places visited are pinned on a virtual map.
You get details like addresses, geographical coordinates, and timestamps. Spokeo is a great cell phone number tracker. It can also be used to track the details of an unknown caller without access to their phone. Spokeo lets you track a cell phone location online through its website. For over 10 years, Spokeo has been serving people to track their loved ones and protect them from scammers, criminals, and catfishers. Spokes searches across 12 billion records to look up the most recent owner of phone number and related available data. BeenVerified is a popular and reliable phone number tracking service for everyday use.
More importantly, you should check out what is in your public record to avoid any possible legal trouble. Tracking a Samsung phone is as simple as an iPhone.
For most Android phones one has to install tracking apps, but for the Samsung phone, one can track a phone using a Samsung Account which has a feature called Find My Mobile. Find My Mobile has features like the GPS phone tracker, remote device locker and siren signal alert sender.
Monitoring on the go
Tracking using a Samsung account is free. Find My iPhone is a feature that was implemented by Apple to help people on how to track lost iPhones. To use Find My iPhone to track someone for free, you need to have their iCloud credentials. You also need to make sure that the functionality is also enabled on their mobile phones. GPS signals from any WiFi spots close to the target phone can be used to determine the exact location of the phone.
Furthermore, it gives users the chance to access all phone location information directly from their control panel. This makes My Location the best free phone tracker app in this list. It allows you to track GPS location in one of two ways — continuous, or on demand. Furthermore, as one of the most powerful and free location tracking apps in the market, it also allows you to download the GPS location or view the route map. It can remotely track the location of Android and iOS devices, from wither a phone, tablet, or a computer.
Furthermore, it also offers a 10 day money-back guarantee. As such, you can use it to track location and then get your money back, making it one of the best free phone tracker apps. You can also use it to track someone through their mobile phones. All you need to do is install the Find My Phone App. After downloading the app, launch it.
Location Reporting feeds your location data to various apps, while Location History stores your whereabouts for future use in searches and software like Google Now. Shut the phone down completely and remove the battery. If you need access to any data on your phone, back it up to a PC before you power down your device.
proxemvesotal.tk
How to Legally Track a Cell Phone
Continue the conversation. Visit forum. Chidinma has been tweeting about the awareness campaign but she noticed an offensive tweet from her account that she didn't create. She becomes worried as she had ignored Nasir's advice to use 2 Step Verification for her account. There's an ongoing renovation at the office, but Nasir has got to work.
He finds himself floating from one Internet cafe to the other everyday to avoid establishing a routine. He also doesn't want anyone to track his activity, either, so he wipes his browsing history from all public computers he uses. Here's how he does it. Today, Chidinma got an anonymous mail from someone who claims to have recorded video and other documents incriminating a top management level staff of AGA.
What should Chidinma recommend? Chidinma can ask the informant to send it using uploadfiles. Background Chidinma is an activist and she's working from a restaurant today. She needs to put make a post on their Facebook page but she is not aware that her location settings is enabled for Facebook and someone could be tracking her every move. Summary steps.
Tracking people with their cell phones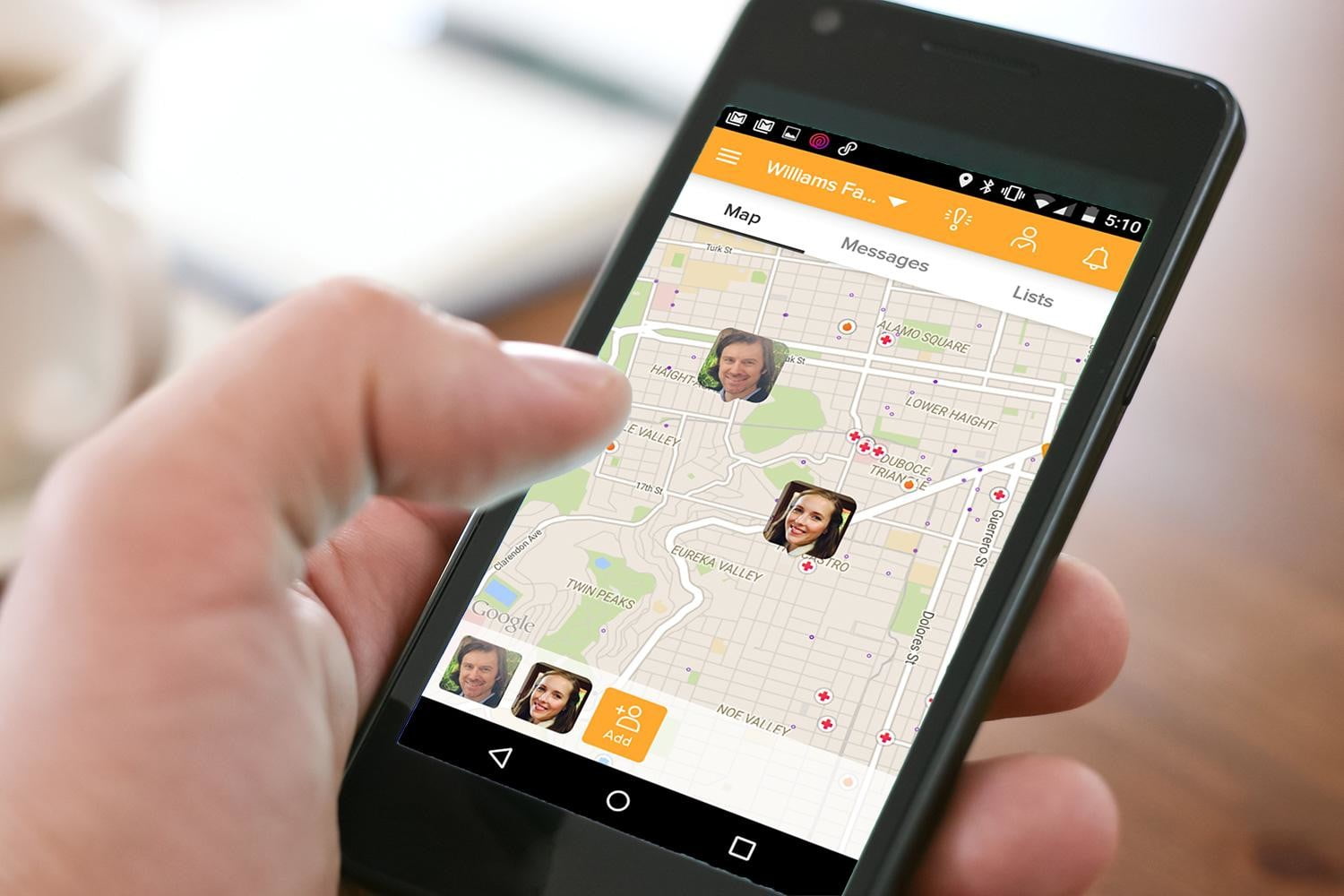 Tracking people with their cell phones
Tracking people with their cell phones
Tracking people with their cell phones
Tracking people with their cell phones
Tracking people with their cell phones
Tracking people with their cell phones
---
Copyright 2019 - All Right Reserved
---